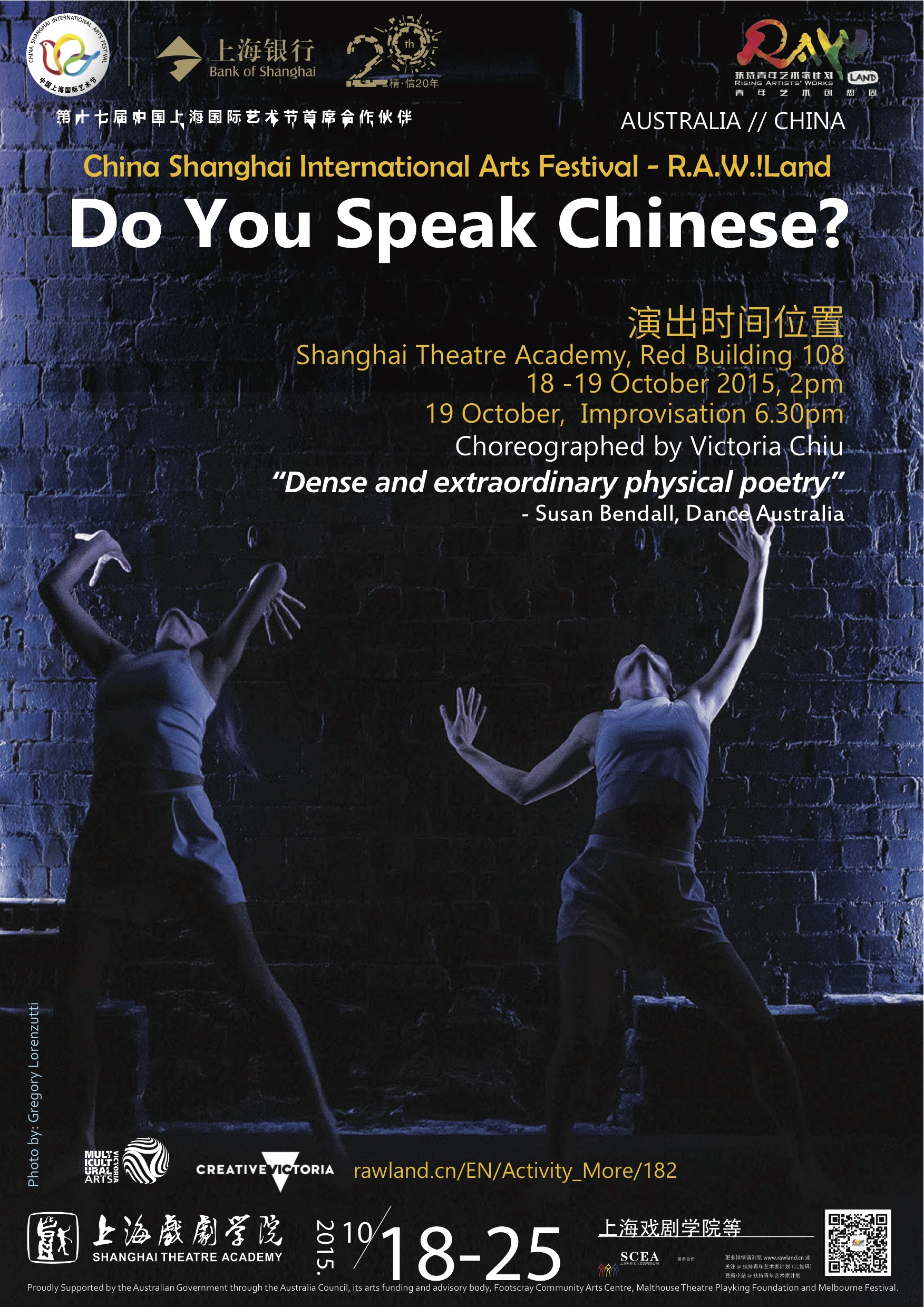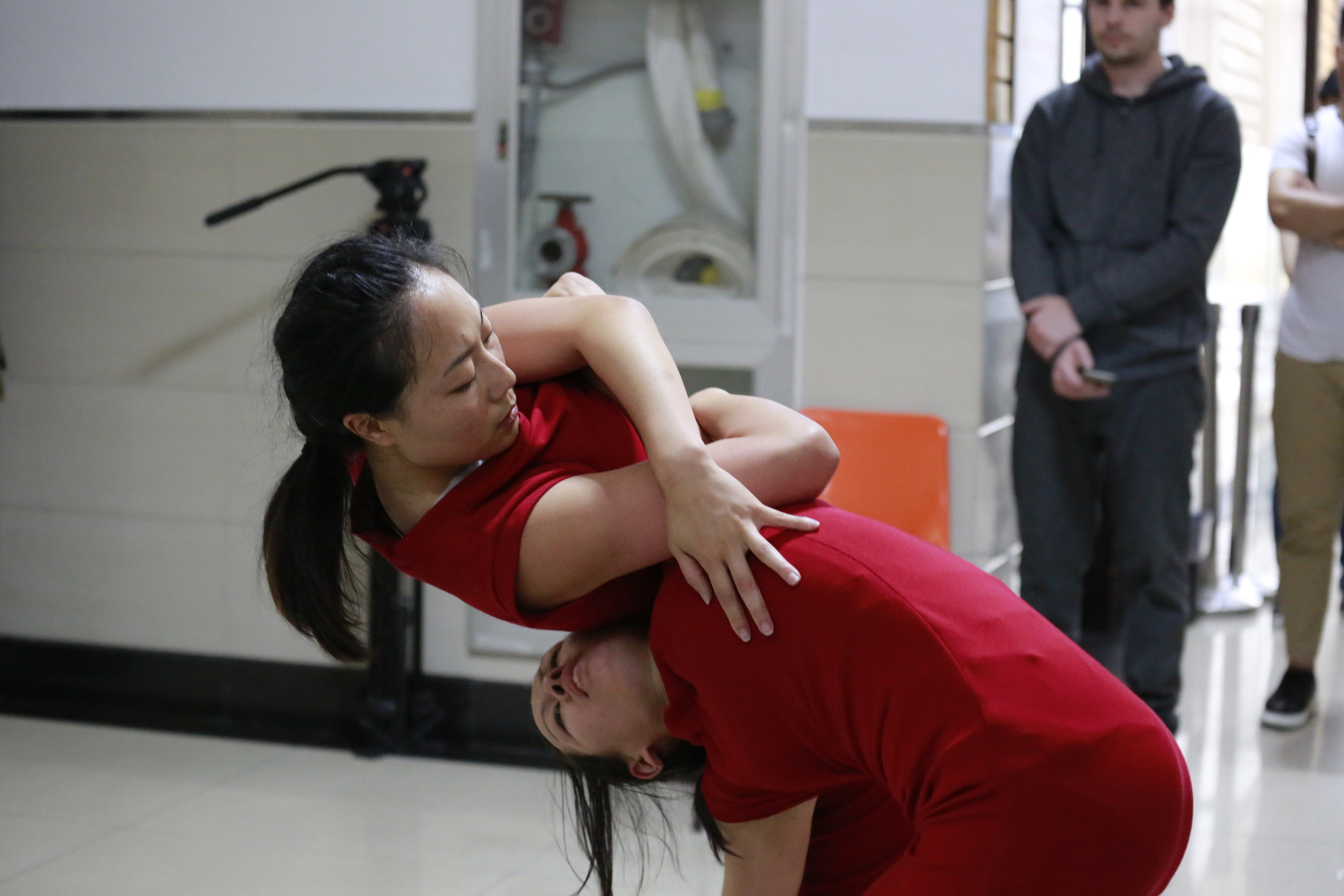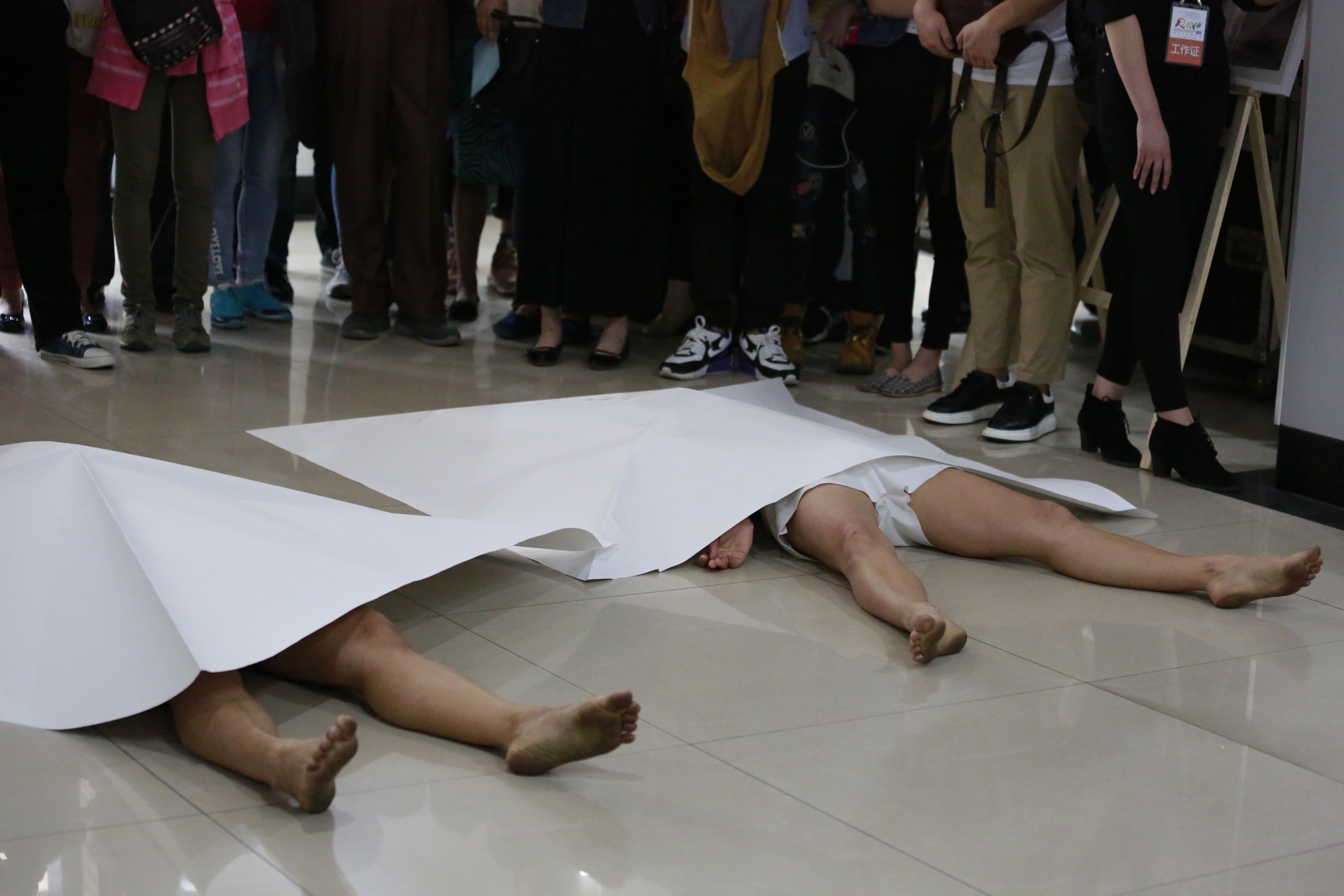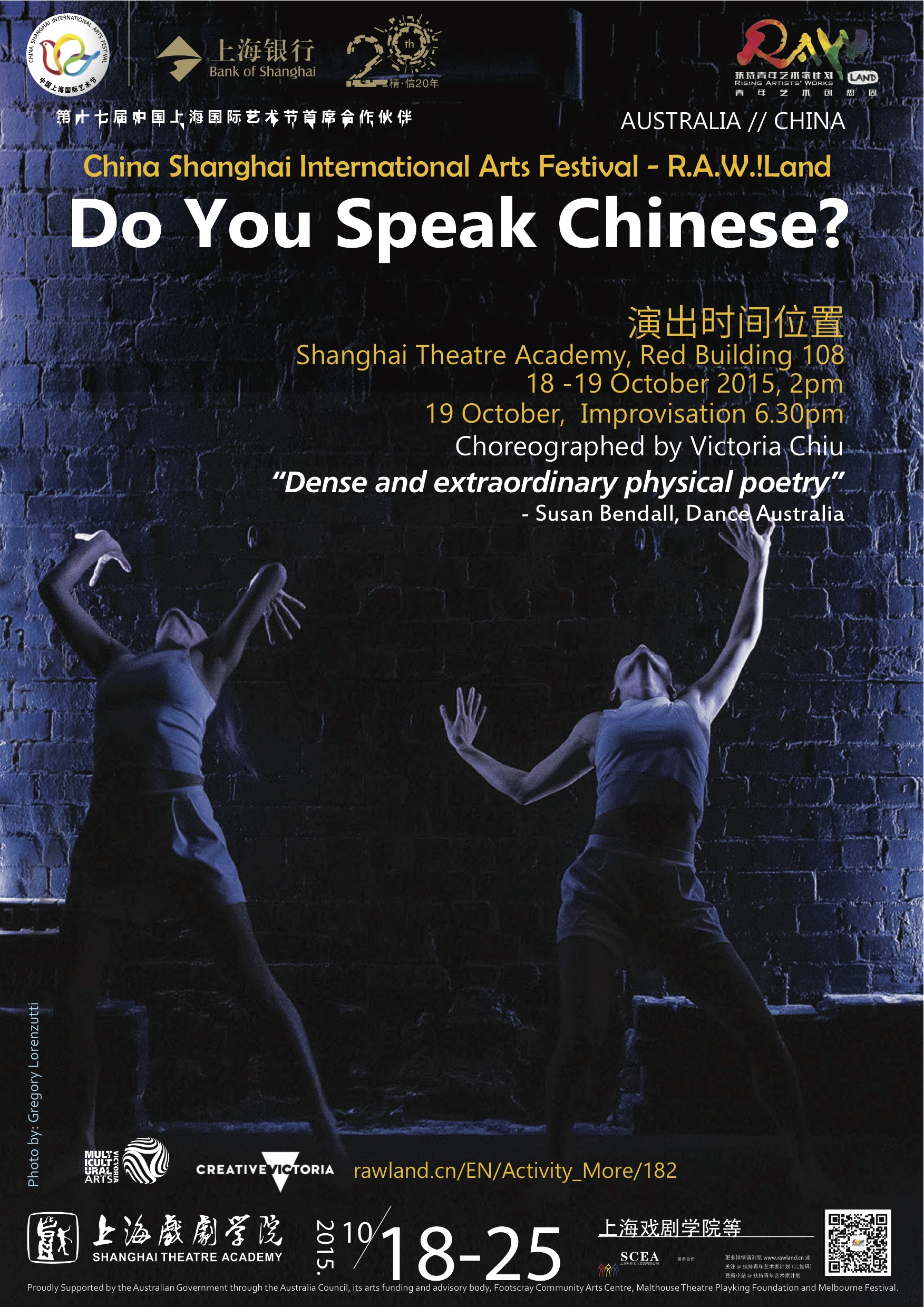 Sold out critically acclaimed season at Malthouse Tower Theatre for Dance Massive 2015.
Toured to China Shanghai International Arts Festival RAW!Land October 2015.
Toured to Bendigo Confucius Institute December 2015.
Choreographed & Performed by Victoria Chiu in collaboration with Kristina Chan
Performed in Shanghai with Hsin Ju Chiu
Composed and Performed - Mindy Meng Wang
Electronic Music - Ma Haiping
Lighting Designer - Bosco Shaw
Lighting Realisation - Adam Hardy
Paper Artist - Benja Harney
Costume Design - Harriet Oxley
Assistant Director - Roland Cox
Writer - Lian Low
Dramaturge - Jana Perkovic & Felix Ching Ching Ho
DO YOU SPEAK CHINESE?
Artfully exploring the connection between physicality, language and race, the performance plays with the many ways our bodies speak for us and combines the body's translation of foreign semiotics, sights and sounds to create a poetic, moving, sculptural, dreamscape of what it's like for the body and mind to be on a journey and discovery of dual identities.
I am an Australian artist based in Melbourne and my father was a Chinese immigrant to Australia in 1965. I am proud of my Chinese heritage. However, I do not speak a Chinese language and the closest thing I have to a Chinese cultural ritual is the odd Chinese dinner in Melbourne's Chinatown. Nonetheless, people often see me as Chinese. Growing up in Australia with Chinese ancestry I have felt the challenge of not being able to adequately articulate the complexities of my heritage. The historical disconnections to my cultural identity have led me on a creative, artistic journey to discover my Chinese roots through the contemporary moving body.
SUPPORTED BY
Victorian Government through Creative Victoria, Australian Government through the Australia Council, its arts funding and advisory body, Multicultural Arts Victoria, Melbourne Festival, China Shanghai International Arts Festival, Malthouse Theatre, Footscray Community Arts Centre, Confucius Institute, Hong Kong Academy of Performing Arts, Dance Massive and Playking Foundation Asian Performing Arts Travel Grant.
Images from Malthouse Tower Theatre for Dance Massive 2015
Photography by Gregory Lorenzutti
Images from China Shanghai International Arts Festival RAW!Land
October 2015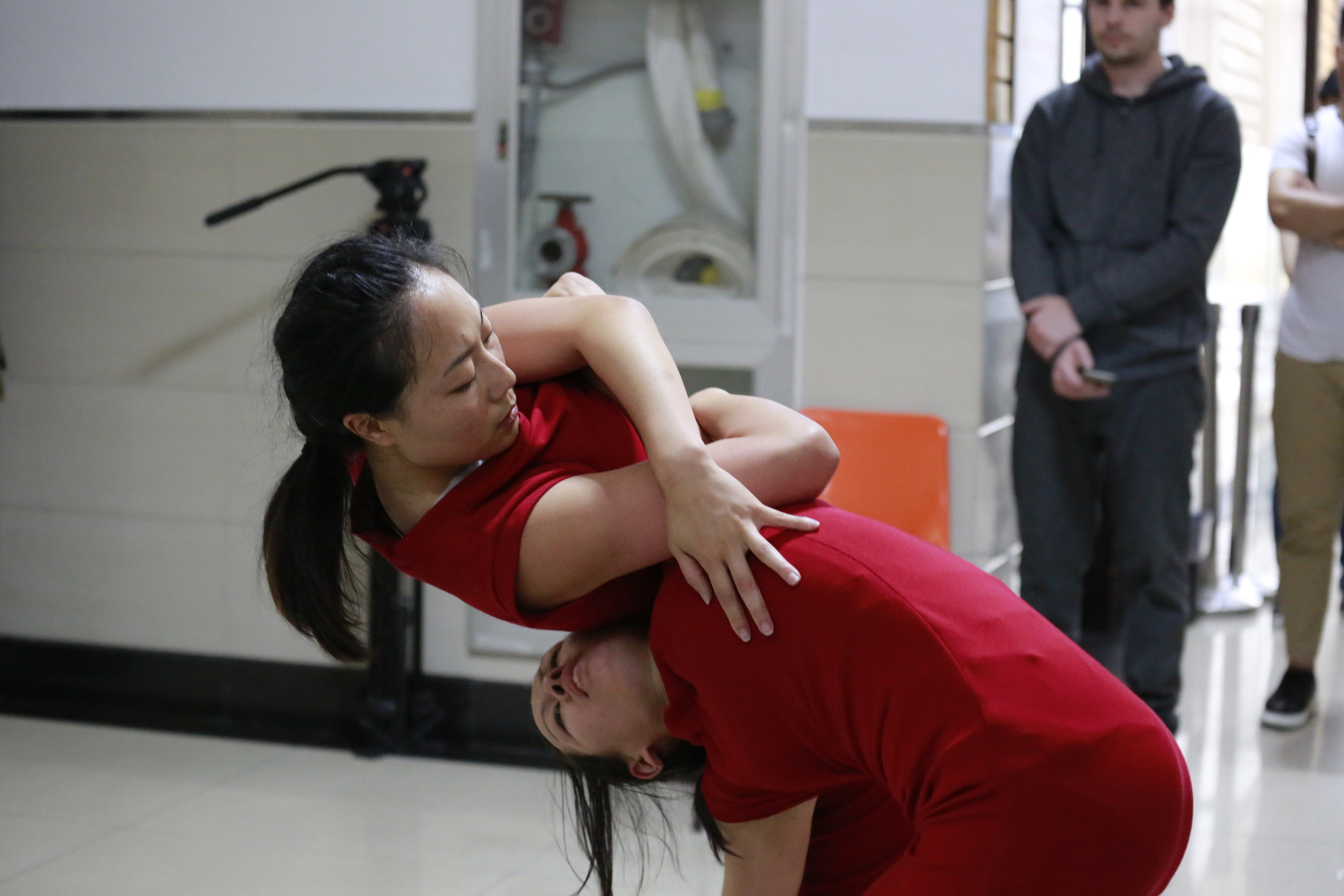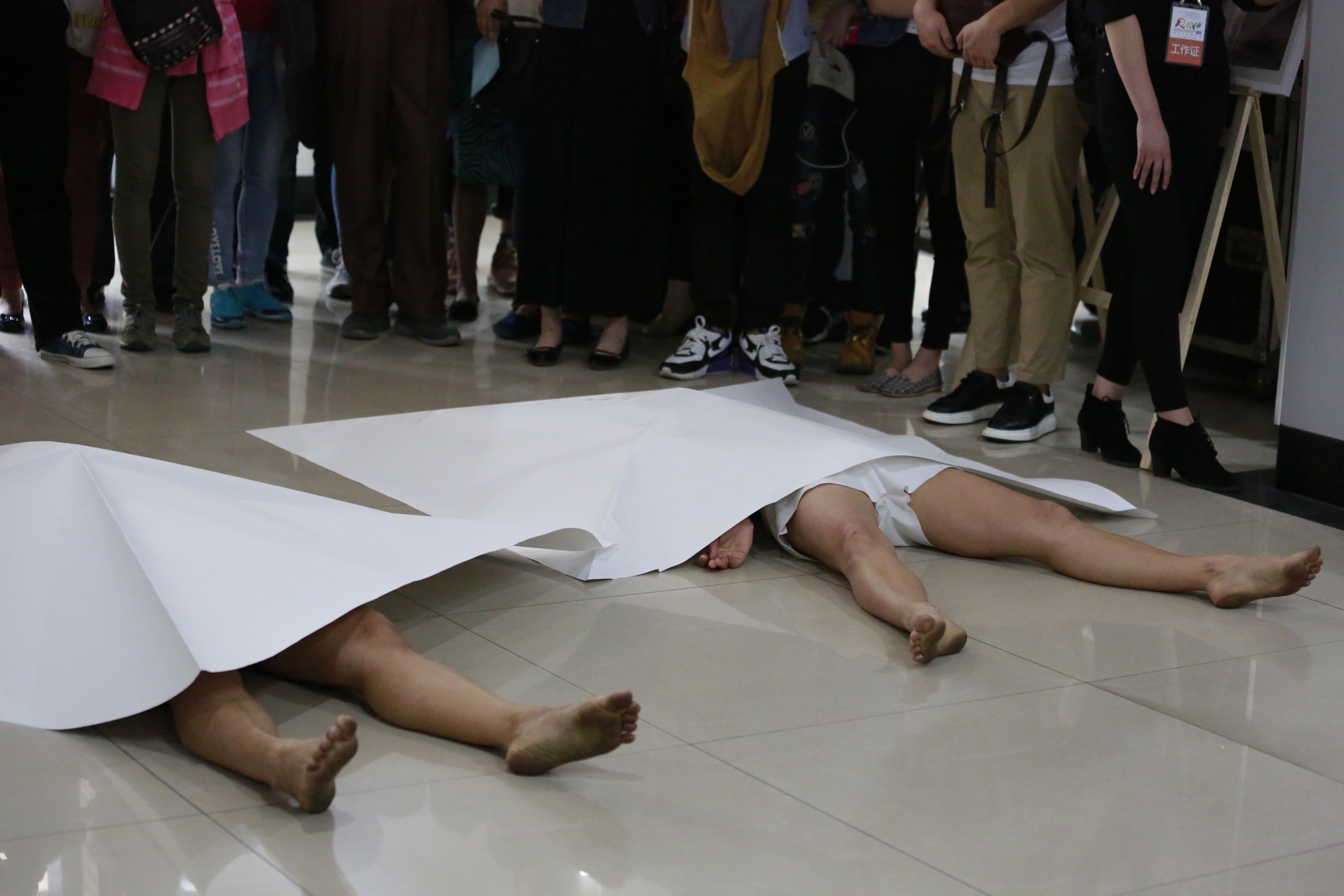 PREVIEW - Do You Speak Chinese? premiere season Malthouse Tower Theatre March 2015 for Dance Massive
Do You Speak Chinese? Trailer of Shanghai performances October 2015
Do You Speak Chinese? China Shanghai International Arts Festival RAW!Land